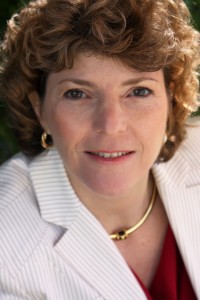 About Cora Tekach
Cora Tekach has devoted her entire professional career to immigration law and promoting immigrants' rights. Before starting the Tekach Law Firm, Cora was a shareholder with Maggio & Kattar, an immigration boutique in Washington, DC and also worked at a large, international law firm.
Cora began her legal career with a public interest organization, representing immigration detainees on the Texas/Mexico border. From 2003-2005, Cora worked for the American Immigration Lawyers Association (AILA) as a liaison between AILA's membership and U.S. government officials. Cora was also an Adjunct Professor of Law at the Catholic University of America from 2005 through 2014.
Cora is the editor and co-author of The Immigration Act of 1990 Today, a leading treatise on immigration and nationality law, which she has updated annually since 1997. Cora has authored and edited many other publications on immigration law, including AILA publications, such as The Waivers Book: Advanced Issues in Immigration Law Practice, Editor, 2011 and other publications such as Thomson/West, Immigration Briefings, "Securing Our Borders From Within: Forcing Employers to be the Virtual Fence DHS' New Focus on I-9s and SSA No-Match Letters." 2007.
Cora lectures frequently on immigration topics to professional organizations, embassies, student associations, churches, and immigrant groups. She has provided expert commentary on immigration issues on television, radio, and other media, and she is listed in the International Who's Who of Corporate Immigration Lawyers.
Cora earned her law degree from American University Washington College of Law, and her undergraduate degree from Rutgers University. The daughter of Argentine immigrants to the United States, Cora is fluent in Spanish.
About the Firm
After practicing immigration law in large law firms, immigration boutiques, and public interest groups, Cora founded the Tekach Law Firm in 2008 to provide clients with the highest quality legal representation in a setting that allows every client to receive personal attention. Larger firms often refer their unusual or especially difficult cases to the Tekach Law Firm because of the individualized attention that is the hallmark of our practice.
The Tekach Law Firm represents clients in all aspects of immigration and nationality law including business and employment-based immigration, marriage and other family-sponsored cases, naturalization, political asylum, and defense from deportation/removal. The Tekach Law Firm even provides consultations and second opinions to individuals represented by other law firms or who wish to prepare their own cases. We also provide counsel on legislative and policy matters, and advise companies on employment verification compliance issues.
Clients include small start-up companies and major corporations; research institutions and non-governmental organizations; physicians, lawyers, scientists, diplomats, investors, and entrepreneurs; artists, athletes, and entertainers; nurses, teachers, and students; and chefs and restaurant workers. We are located in Washington, DC, but we represent clients throughout the United States and around the world.
Service to the Profession
Cora currently serves as a member of the Board of Directors of Ayuda, Inc., a Washington, DC metropolitan area non-profit serving low-income immigrants with immigration-related legal representation and protection from human trafficking, domestic violence, sexual assault, notario fraud and language isolation.
The D.C. Court of Appeals appointed Cora to a four-year term as a Trustee of the Clients' Security Fund (CSF) of the DC Bar in 2010, and she served as Chair of the Committee for the 2013-2014 term. CSF protects the integrity of the legal profession by investigating and ruling on claims of dishonest lawyer conduct and, in appropriate cases, by reimbursing clients for their losses.
Cora has sustained active membership in AILA for her entire career, serving on numerous committees including the National Ombudsman Liaison Committee, and the National USCIS Headquarters Liaison Committee. Cora is a former Chair of the Washington, DC Chapter of AILA, and she has been elected to several other leadership positions in the association. Cora is also a member of the National Immigration Project, the Capital Area Immigrants' Rights (CAIR) Coalition, and the Friends of Ayuda. Cora was a founding member of the Advisory Board of the Immigrant and Refugee Rights Project of the Lawyers Committee for Civil Rights Under Law of Texas.
Cora is frequently a faculty member for continuing legal education seminars, including at AILA national conferences and events sponsored by the American Law Institute, American Bar Association, DC Bar Association, and DC Trial Lawyers Association.
Service to the Community
Cora is a volunteer instructor for the DC Self-Defense Karate Association (DCSDKA), a non-profit school of the martial arts where she also served on the Board of Directors.
For ten years (1997 to 2007), Cora was a member of the Board of Directors of Rosemount Center/El Centro Rosemount, a dual language Head Start/Early Head Start Center located in the Mount Pleasant neighborhood of Washington, DC. A majority of Rosemount's families are at or below poverty level and many are immigrant families.
Cora has also served as an advisor to the Hermanas Unidas (Sisters United) Community Education Project, the country's first grassroots leadership development, community education, and empowerment project for Latina survivors of domestic violence, sexual assault and human trafficking. Hermanas Unidas is a project of Ayuda, Inc., a non-profit provider of legal and social services to the low-income immigrant community in the Washington, DC area.
Cora is also a returned Peace Corps Volunteer, having served as an agricultural extensionist in rural Paraguay.